To best your experience of waxing in Huntsville Ontario, it's a good idea that you should prepare your skin beforehand. This will make it more likely that there won't be any negative side effects and you'll get the ideal level of skin smoothness. The same is true with waxing aftercare, which we shall discuss in a later post.
Here are suggestions from Huntsville Nails and Spa for waxing preparation at home before coming to the salon.
What to do to have a smooth waxing in Huntsville Ontario salon?
Let the hair grow to a certain length
Check to see if your hair is long enough to cut out the roots entirely. You should wait until your hair is around 0.5 centimetres long before waxing for the best and most painless outcomes. Letting the hair grow long enough to enable the most effective wax may require 2-3 weeks or even a month.
If the hair is too short because you recently shaved the areas, the wax will have a difficult time sticking to the hair. Likewise, since the hair is too long, the treatment may be annoying a little bit. So the point is about the right length of hair to maximize the result of waxing treatment after all.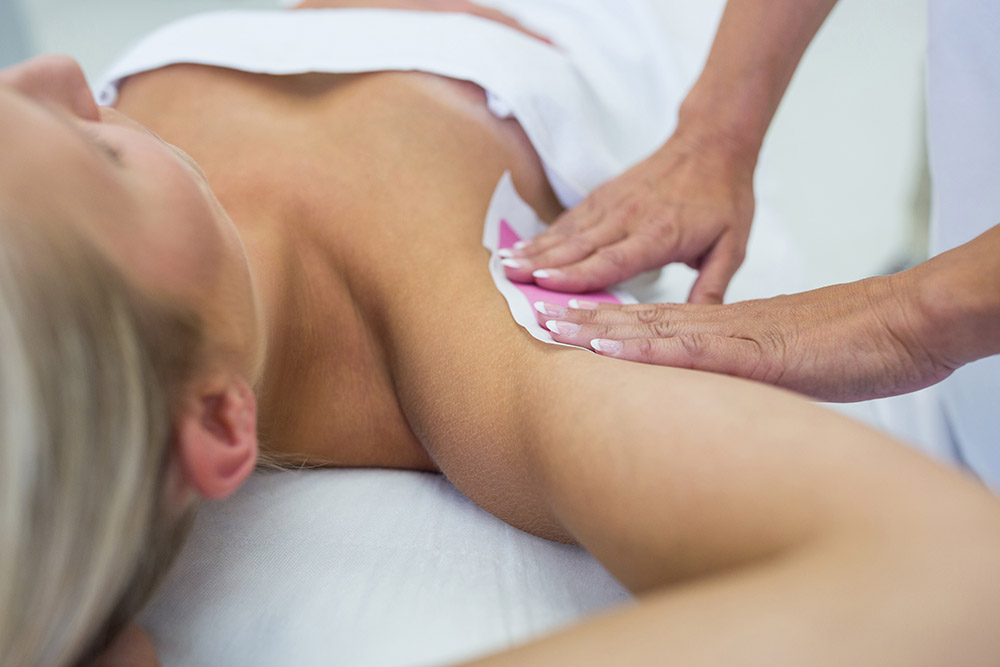 Too long or too short hair could make the whole waxing therapy difficult (Source: Freepik)
Remember to exfoliate your skin before waxing
Use a scrub to gently exfoliate your skin 2 days before your treatment. This helps clean your pores by removing any dead skin cells left on your skin's surface. Additionally, exfoliation works in loosening any stubborn trapped hairs that could remain during your therapy.
To avoid irritation while waxing at Huntsville Nails and Spa salon, we advise you not to exfoliate right before your wax. It should be at least 2 days beforehand to ensure that your waxing in Huntsville Ontario will go evenly.
Avoid using any treatment on your skin for a couple of days away
A notice for those who intend to do facial waxing. The use of active treatment ingredients (such as Lactic Acid, Glycolic Acid, Salicylic Acid, Retinoids, etc.) before waxing will increase the possibility of irritation on facial areas. Thus, there will also be some unwanted reactions that your skin is more prone to such as redness, itching, cracking, and bleeding (as infrequent cases).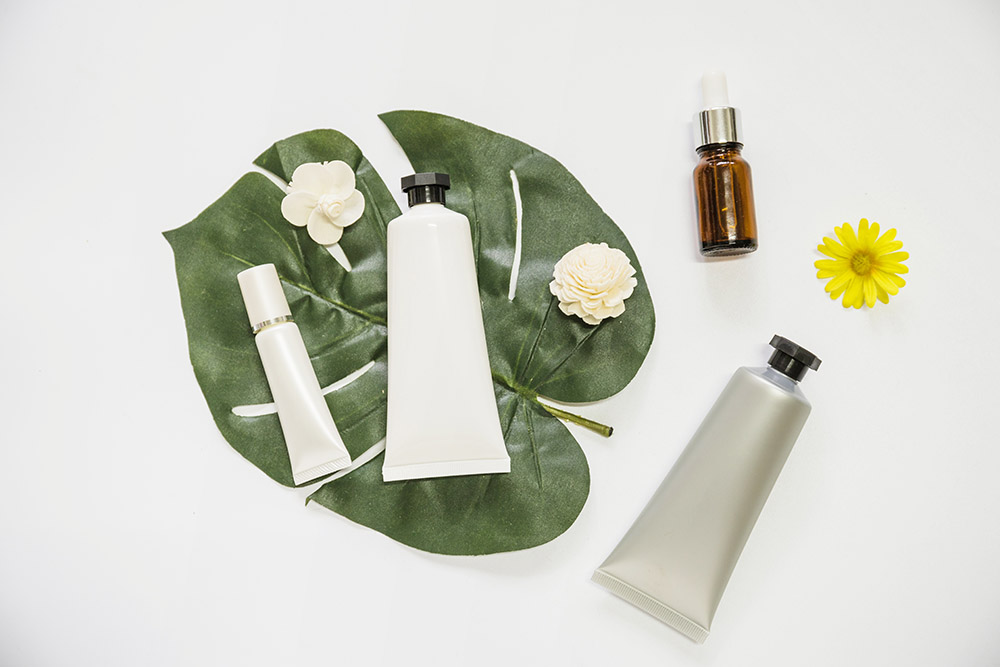 Using treatments or cosmetics before the waxing day could lead to the occurrence of irritating reaction (Source: Freepik)
To avoid the occurrence of these above situations, it is best to pause using active treatments for at least a week before doing any hair removal. This is our advice to all of our customers before any waxing therapy at the salon because we all don't want you to have a tough time to re-care the lesion after each waxing. That is not worth it and time-consuming.
It would be great if your skin was freshly cleansed
Ensure that your skin is clean and just dried off before applying the wax. Oily skin might make it difficult for the wax to adhere, leaving some stray hairs behind. Additionally, there will be a reduced likelihood of irritation following the treatment because all traces of sweat and makeup have been removed from your skin.
Wax won't adhere to wet skin, so be sure to fully dry your skin. To ensure that the waxed zone is fully dry for the procedure, we advise cleaning it an hour or so prior to application.
How about the waxing in Huntsville Ontario prices?
In common, you can see that there are sorts of waxing services available at salons and spas. So what place offers hair removal waxing in Huntsville Ontario should you consider? If you don't have any name in your mind, we would like to nominate ourselves, Huntsville Nails and Spa - A nail shop locates in Huntsville.
We believe that with extremely reasonable waxing in Huntsville Ontario prices, Huntsville Nails and Spa could satisfy any customer, even the most demanding ones. In addition to hair removal services (such as facial, arm, back, legs, and bikini wax), our main services also include manicures and pedicures. In case you want to take care of your nails, you can refer to the post about the types of manicures and pedicures you should try. Then don't forget to check out aftercare tips to help you take care of your nails after coming back from our salon.
On our booking page, services are included with prices and estimated duration times to help you easily visualize and schedule an appointment that suits you. Don't hesitate to make an appointment with Huntsville Nails & Spa by clicking this!