You are living in Huntsville Ontario and also considering the right manicure and pedicure to spend at the salon that fits your budget. With so many different types of nails and ways to customize them to fit your style, we will recommend these 6 popular manicure and pedicure types based on small talks with our clients.
Basic manicure and pedicure
The first choice for you when doing manicure and pedicure in Huntsville, Ontario is the basic package. Soaking your feet, cutting and filing your nails, pushing back and cleaning your cuticles, exfoliating and moisturizing your feet and hands are all standard manicure and pedicure procedures.
It's not required to paint your nails at the end, so don't feel pressured if you don't want to. Costs of basic manicure and pedicure will be different depending on where you live, salons locate in Huntsville Ontario, or what you opt for. On average, it takes 30 minutes and up.
Gel manicure and pedicure
This includes the same basic manicure and pedicure process but with additions. The nail technician will finish up by applying two coats of thick nail paint and a clear top coat. Then your nails will be cured beneath a UV light after each coat application.
The gel polish is quite durable and hard, and it should stay on your feet and hands for at least two to three weeks, if not longer. A one-color gel manicure may take up to 45 minutes.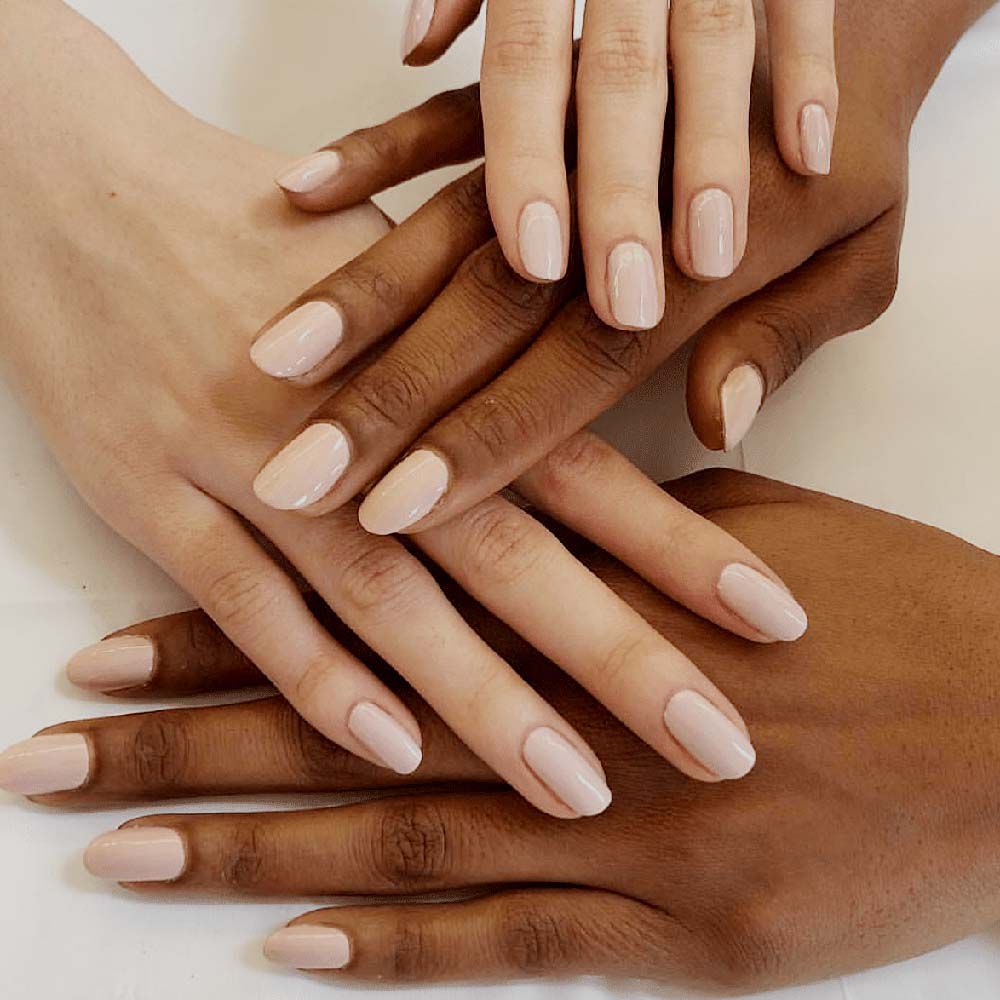 Shellac manicure and pedicure
An in-salon professional product called Shellac was created as a hybrid polish-gel which means half is nail polish and half is gel. On your natural nails, shellac can be also applied simply to nail polish and then cured through UV lighting.
It's not that hard to find a nail salon to serve shellac manicure and pedicure in Huntsville Ontario. So you can find a salon that you like most to get done by professional technicians in only 45 minutes or up.
Paraffin manicure and pedicure
You can upgrade a basic package with a warm paraffin wax treatment by getting a paraffin manicure and pedicure. Depending on the salon, you might get a warm paraffin wax bath or have your foot or hands wrapped in a paraffin slipper.
This wax definitely makes your skin soft and smooth, making it ideal for getting rid of dry winter skin or tough calluses from the summer. The process may take about 50 minutes.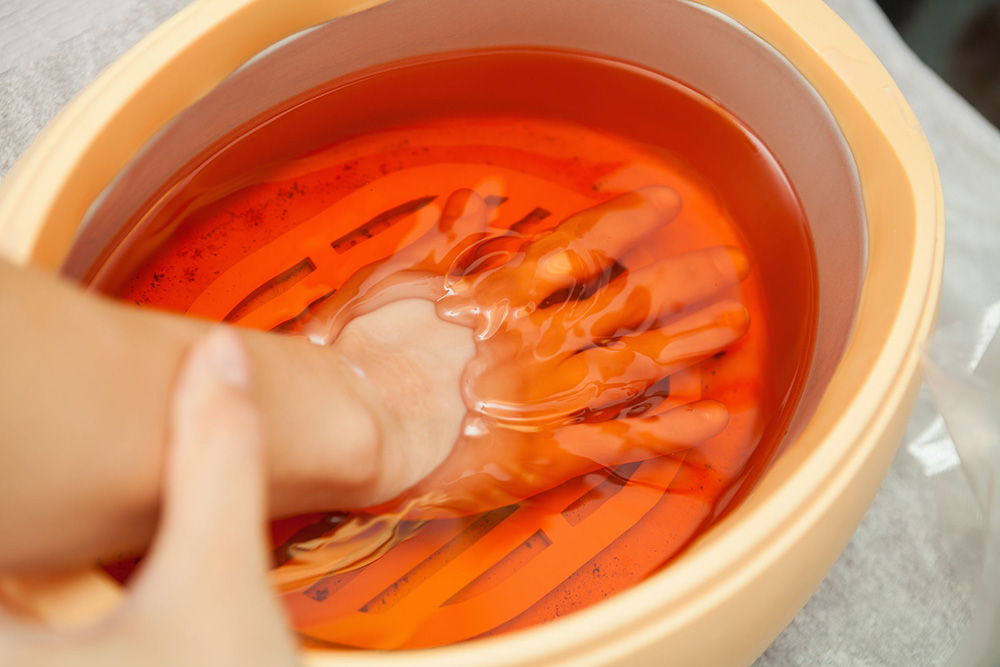 French manicure and pedicure
The classic French manicure and pedicure are packages that you should try at a salon in Huntsville Ontario. White polish is placed to the edges of your nails before the nail technician applies to each of nails a translucent nude or pink color.
Embellishments are added to your manicure or pedicure, such as rhinestones for a more contemporary look, or you can choose a brighter tone than the typical neutrals. A French package can take up to an hour so you should consider the time to the nail salon to have it done.
Dip powder manicure and pedicure
Another happy medium, dip powder mani and pedi would have sealed your polish with the colored powder, not UV rays. The color of the powder that is poured over or dipped into your nails determines the real color of your manicure or pedicure.
After the nails have been dipped, they are smoothed out with buffing and filing before a top coat is used. The entire process takes 45 minutes to an hour depending on the location and salon.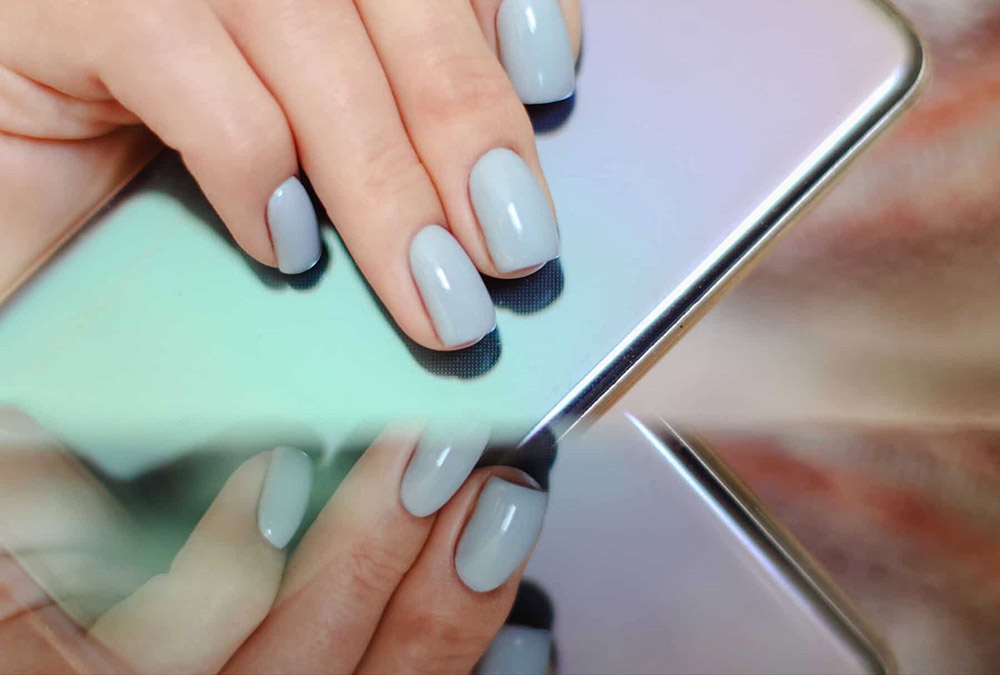 Are you looking for a nail salon that has all these types of manicure and pedicure in Huntsville, ON? We, Huntsville Nails and Spa could be an ideal place for you. We provide all these 6 types of packages and also the other ones that you can choose to level up your appearance. Just book an appointment with us and come by 104 Main Street East. Huntsville, ON P1H1K6 to experience.