As women, they prefer to look clean and hairless which makes them more confident and attractive to the opposite people. Waxing hair removal services have been trusted by many women since then. Not only women but men also tend to have waxing services since an appearance with thick hair makes some of them feel less confident.
So, which place provides reliable waxing in Huntsville Ontario that you can put your trust in? Then check this blog below out that I want to share with you.
What should be included in waxing hair removal services of spas or salons in Huntsville, ON?
One of the first things you should know is what to request because there is pretty much a waxing style for every part of the body. To help you better comprehend and decide on the kind of service you want to do, we've compiled a list of the usual services of waxing in Huntsville Ontario.
Face hair removal waxing
Full face wax
This wax covers the brows, upper lip, nose, chin, jawline, neck, sideburns, and cheeks, as well as all the other facial waxing varieties. You don't need to think about which area to wax first; simply do it all.
Eyebrow wax
If you don't want to wax your entire face, then try it with the eyebrows first. The eyebrow wax easily and swiftly molds your eyebrows, making it a fantastic substitute for plucking and threading.
Lip wax
This is a popular type of wax in Huntsville ON chosen by many customers when it comes to facial hair removal services that the hairs above your upper lip will be removed cleanly.
Chin wax
Use this wax to get rid of those bothersome chin hairs. It frequently extends down the neck and jawline as well.
Side of face wax
This covers your facial hair, such as the hair on your cheeks and sideburns.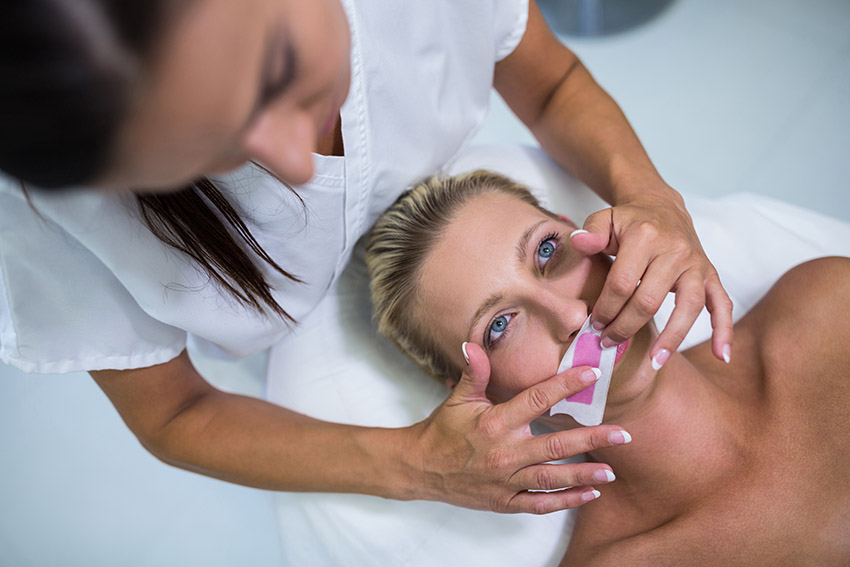 Facial waxing for women and men (Source: Via Freepik)
Arms waxing
Full arm waxing
Your entire arm, from your shoulder to your fingertips, and, if necessary, your hands, will be waxed.
Half arm wax
From the elbow down, everything is covered by this wax. Often, this also refers to the hands and fingers.
Underarm wax
The underarm wax removes all the hair from your armpits if you don't like shaving. While shaving can't match the silky smooth feeling, the coarser hair can be a little more unpleasant than the finer hair on your arms.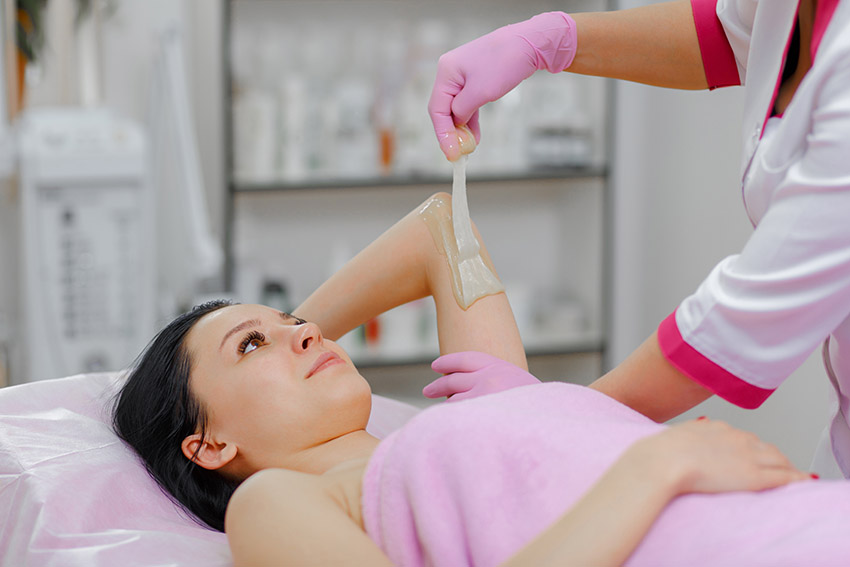 The professional help woman do underarm waxing (Source: Via Freepik)
Legs and bikini hair removal
Full leg wax
Exactly as what it's called, full leg waxing includes waxing your whole legs from the tops of your thighs down to your toes.
Half leg wax
The area right above the knee down is known as the "half leg" or "lower leg" waxing. If necessary, this will frequently encompass the feet and toes.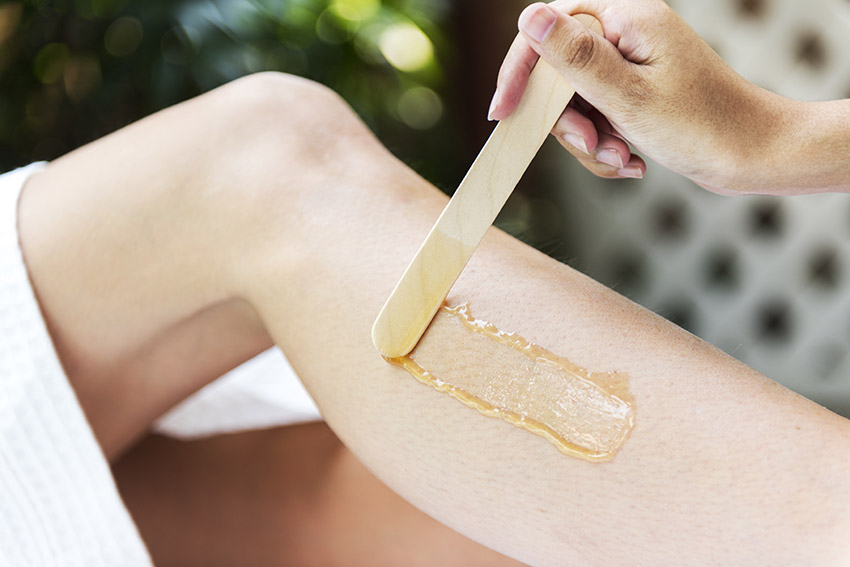 Legs hair removal wax in Huntsville (Source: Via Freepik)
Regular bikini wax
This is the finest bikini wax to choose if this is your first time getting waxed. The typical bikini wax actually neatens up "down there" and removes some skin from the top and sides. Although you are still far from the landing strip appearance, you may still go to the beach without being concerned about stray hairs. Normally, you can also wear your underwear.
Brazilian wax
This is a really intense wax that removes hair from the labia and the bum in addition to the top and sides. You have a few options for the hair that is still there, like the landing strip, Mohawk, martini glass, Bermuda triangle, postage stamp, heart, or having it all cut off.
Hollywood wax
For the bold and naked! Every single hair is removed by the Hollywood wax—we mean EVERY hair. To achieve that hair-free look, you may need to go into some unusual postures similar to when getting a Brazilian wax, but don't worry because your technician has seen it all before.
These are the popular hair removal waxings in Huntsville Ontario. You can do it at home by yourself but we still suggest that you should go to a salon or spa to have it done properly. These places have professionals who will ensure that the waxing is done right to avoid infection, folliculitis, or burns. Cleanliness and less pain during waxing are what you can be aware of.
Where is ideal for you to do hair removal waxing in Huntsville, Ontario?
Remember that whether you have your first-time wax or not, always choose a reputable salon or spa confident in what you are asking! Huntsville Nails and Spa is confident to be one of the reputable establishments providing beauty, nail, and waxing services for both men and women. We offer many popular types of hair removal waxing in Huntsville Ontario, such as face wax, arms and legs wax, and bikini wax.
We will make sure to give you the best experience with a pain-free waxing procedure. Check out our waxing service page or get in touch directly at (705) 789-5999. You can also fill out the form from Huntsville Nails and Spa booking appointment site. Glad to see you there!