Mobile manicure and pedicure have been popular nail services in Huntsville Ontario recently. The types of services are similar to the ones you book at the salon but it's just that you do it at home totally. What if this in-home manicure and pedicure service is for you?
Who will love the mobile manicure and pedicure in Huntsville Ontario?
This is ideal for seniors who have difficulty in going to nail salons and waiting for their bookings for hours. Sick people who need nail care also love using mobile manicure and pedicure services. If you are the one who has a lot on your plate, this service is definitely what you are looking for.
The professional nail technicians will come to your home, independent living, assisted living, or any other living arrangement by appointment. You won't have to leave the comfort of your own home and be taken care of by trained technicians. For the elderly and sick persons, they can accommodate any disability, regardless of age or limitations to care for.
3 things that getting mobile manicure and pedicure benefits you
Time-saving
The time saved with in-home manicure and pedicure services is the most appealing aspect of mobile services for many clients.
Traveling to and from the salon, as well as waiting for your appointment to begin and drying time, can add up to at least an hour of your time. The time that could have been spent working or spending time with family.
On-demand nail services are especially convenient for those who work long or irregular hours. On weekdays, many salons close around 7-9 p.m., so late-night workers can only get their nails done on weekends.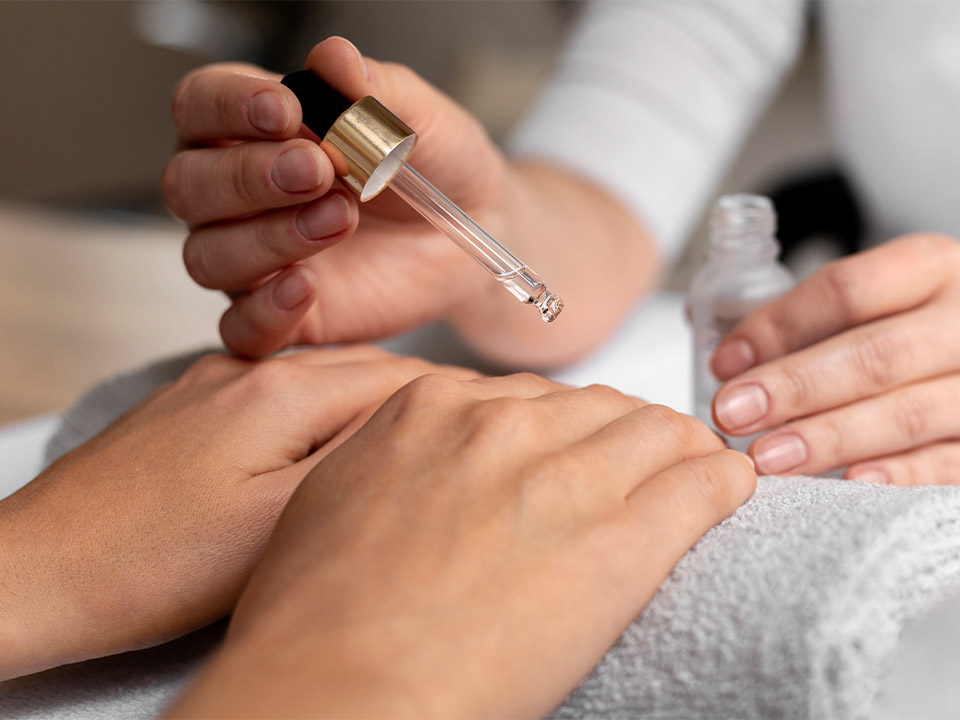 One of the benefits of getting mobile manicure and pedicure is time-saving (Source: Freepik)
Convenience
Not going to the salon saves not only time but also the hassle or difficulty of getting there. This is especially beneficial to the elderly, disabled, and families with young children. These customers would likely forego their treatments if mobile nail services were not available – but not any longer.
For high-profile clients seeking greater privacy without sacrificing quality, at-home manicure and pedicure in Huntsville Ontario are frequently the preferred option.
Relaxation and comfort
One significant advantage of having home mani-pedis is the increased level of comfort and relaxation.
It is a truly relaxing experience. You're in your own familiar environment, sitting in your favorite chair. You could be watching television, drinking wine, or snacking. Plus, no more wearing flip-flops home from a pedi in the dead of winter!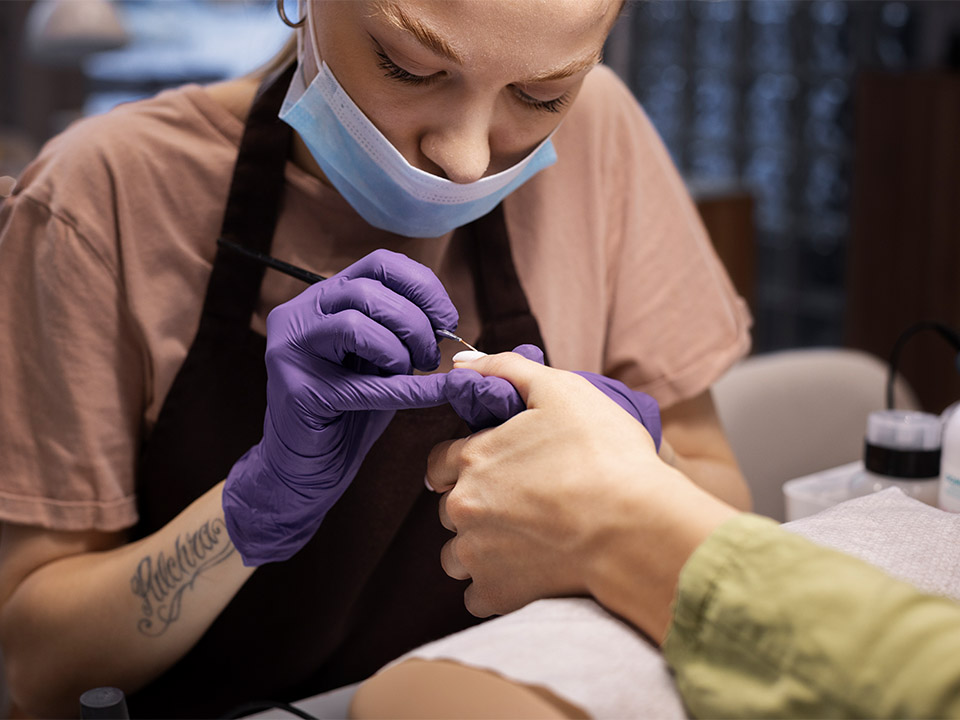 You would feel more comfortable while your technicians perform manicure and pedicure at your home (Source: Freepik)
Getting manicure and pedicure at home or at a salon is your choice
Whether you choose to do your nails at a salon or at home, getting regular manicure and pedicure as a routine benefits you a lot. If you're not concerned with saving time, doing mani and pedi at the salon is still a great option. Visit Huntsville Nails and Spa to see more about our manicure and pedicure, and other services.