The Christmas decorations are up, and the Christmas music is playing. Then gorgeous Christmas nails are what you should get to get into the holiday mood. These Christmas nail designs can lend a festive touch to any outfit.
Whether you complete your beautiful nails on your own or have a skilled technician at your favorite nail salon help with your manicure and pedicure in Huntsville, Ontario, these Christmas nail ideas will inspire you somehow.
White Christmas nails
Back to basics with snow white nails which match your manicures to the weather. It's an iconic winter white aesthetic! Highlight your white Christmas nails with a splash of silver or with classic red for the iconic red and white Christmas nails that are featured this holiday season.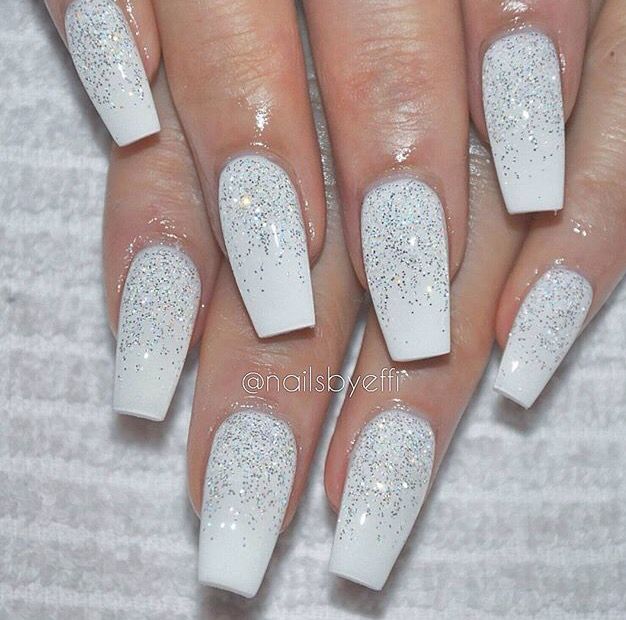 Silver glitter on snow-white base (Source: From Instagram @nailsbyeffi)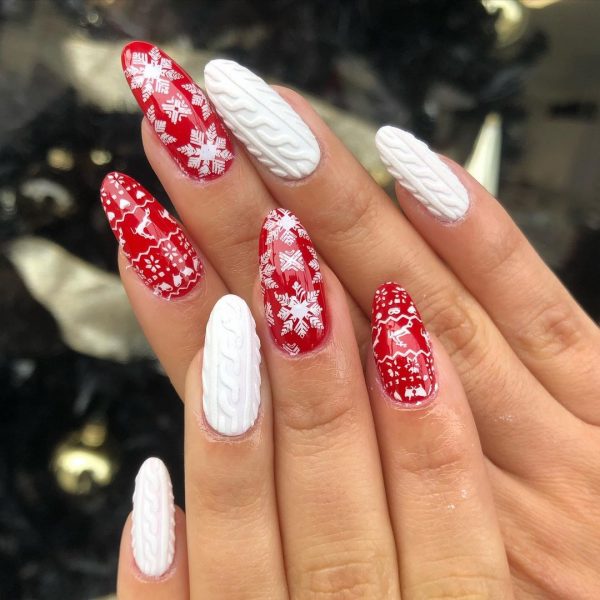 White and red Christmas nail art (Source: From Instagram @jbepolished)
Green Christmas nail ideas
Christmas green may be found in wreaths, trees, lights, and themed treats. You can include this rich fir green in your manicure and pedicure. With these lovely Christmas symbols, you can include the rich fir green into your manicure and pedicure or try a subtle green with some colorful shapes on your nails.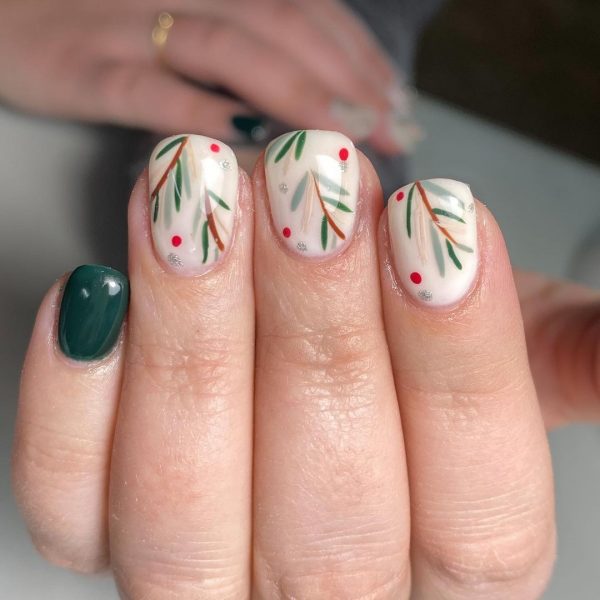 Christmas green nails with lovely symbols (Source: From Instagram @talishasnails)
Red and green Christmas nails
If you want your nails to look trendy as well as festive, you can't miss the classic and attractive red and green Christmas nails.
Remember to take good care of your favorite Christmas nail design set for long-lasting beauty and color fastness during the holiday. Read more at Huntsville Nails and Spa: Aftercare Tips for the Perfect Manicure and Pedicure.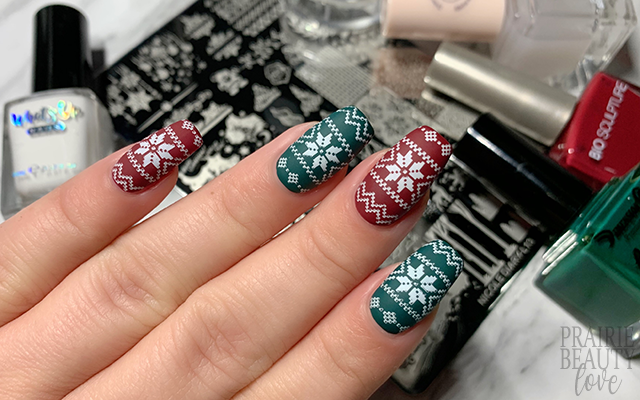 Christmas nails in red and green with snowflakes (Source: Prairie Beauty)
Blue Christmas nails
With this blue Christmas nail design - snowy sapphire style, you may give blue Christmas a whole new meaning. Silver blues, on the other hand, are offering winter in the nicest way possible with shimmering silver polish decorated with blue and turquoise flakes.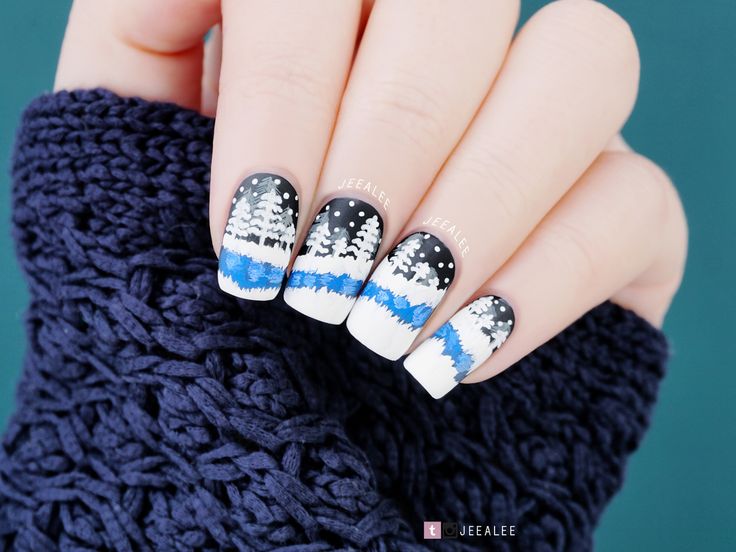 Source: From JeeA-Lee
Christmas pinky peach nails
These Christmas nail ideas are absolutely breathtaking! If you want a hue other than red and green to accent your holiday manicure and pedicure, pink Christmas nails are good options. The pinky peach is gentle but lively, peaceful yet assertive, and whimsical yet full of energy.
Not just for winter, this pink's also a great color for spring nails or summer manicure and pedicure designs.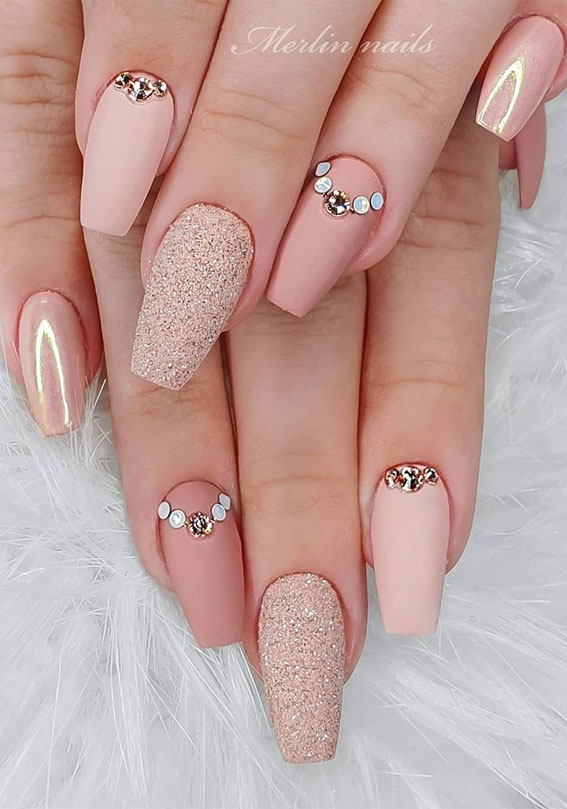 Source: From Merlin Nails
Christmas ombre nails
Ombre nails are one of the season's hottest trends. They may be done in a variety of styles and designs, which you can find by searching for Christmas nails on Pinterest. Try matching your mani or pedi to the Christmas tree by using an earthy ombre design. Make it your own by adding emerald green, gold, and festive decals.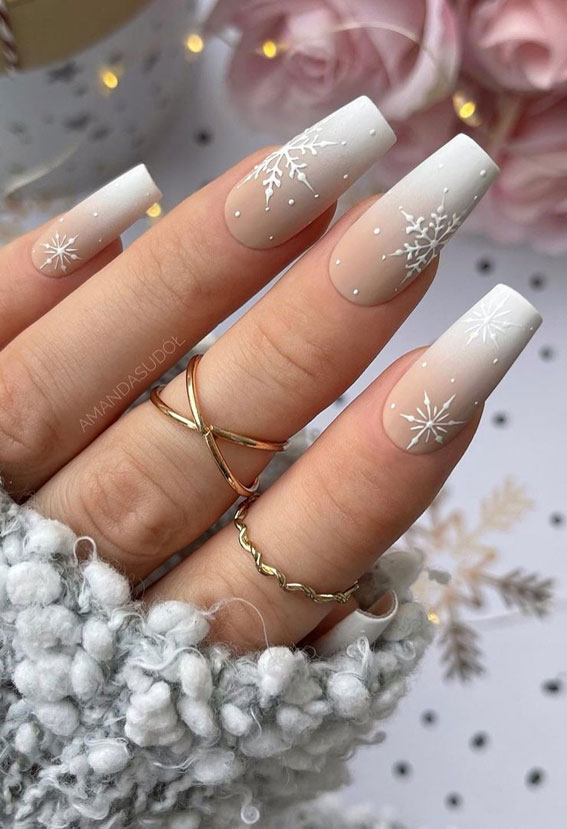 Source: From Instagram @amanda.sudolll
Simple nude Christmas nails
Are you used to neutral manicures and pedicures and hesitant to add seasonal glam? To keep things simple, adorn a nude Christmas nail design with a little delicate glitter and small snowflakes.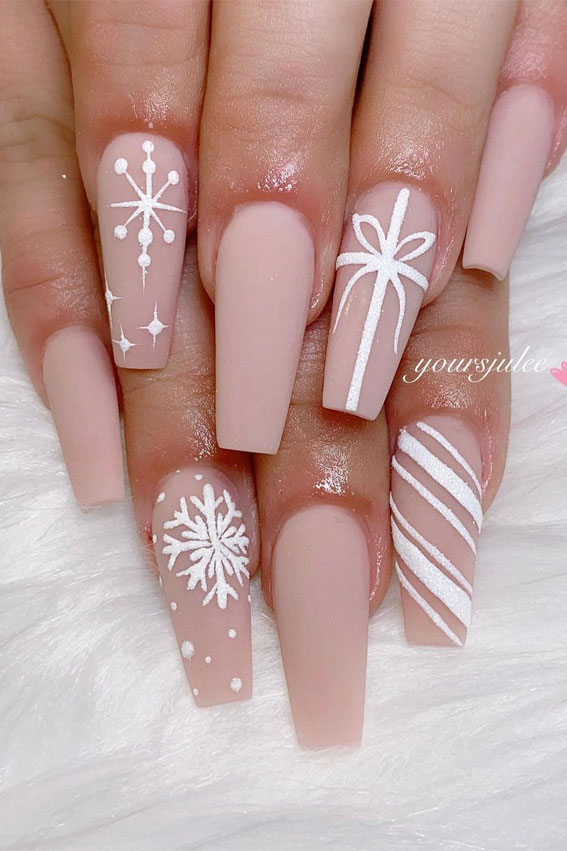 Source: From Instagram @yoursjulee
Mani and pedi not only beautify you, but they also help you relax and de-stress from the chaos of life and work. Therefore, spending money on manicures and pedicures for yourself is never a waste.
Come to Huntsville Nails and Spa to experience one of the best manicure and pedicure services in Huntsville, Ontario. Still, wondering about us? So let's hear what customers who have experienced the service at Huntsville Nails and Spa say about us before you make your decision.
It's our pleasure to see you at Huntsville Nails and Spa to get your Christmas nail designs done.