The first comes to your mind when thinking of salons is the feeling of "pampering". It's a place for you to enjoy and relax after stressful days. Some may think that spending money on manicure and pedicure services is not worth it but it's not. There are various benefits of manicure and pedicure that you will be surprised a lot. In this post, we will show you how getting a regular manicure and pedicure benefits your health and why you should choose Huntsville Nails and Spa as your destination to do manicure and pedicure in Huntsville Ontario.
Why manicure and pedicure is important?
Regular manicures and pedicures bring a lot of advantages that make them worth for you to spend your money on. They go far beyond appearances you will be surprised about manicure and pedicure health benefits, both physically and mentally. Here are the top 5 benefits:
Better nail health
Your nails receive a thorough cleaning during a manicure or pedicure, and they also come out looking terrific. You can promote the health and strength of your nails by keeping them filed and clipped.
As our hands and feet experience a lot on a daily basis, this is a crucial component of good nail health. Regular manicures and pedicures guarantee the elimination of dead skin cells, which is crucial for promoting the creation of new skin cells. For nails to be strong and healthy, new skin cells are essential.
You may also keep them from getting harmed or infected by adding a coat of polish on them. A wonderful way to keep your nails in good shape and prevent problems like fungal infections from occurring is to get regular manicures and pedicures. Manicures and pedicures play a significant part if you want to consistently safeguard the health of your nails.
Upgrade to soft skin
One of the benefits of manicure and pedicure regularly is to keep your skin clean and flawlessly smooth. We often forget to take care of our hands and feet when they are the parts of the body that are most exposed to the environment and directly affected. These parts need some care and attention.
Maintain a regular manicure and pedicure care routine to help keep your skin smooth and clean. Don't forget about the aftercare manicure and pedicure process such as exfoliating and moisturizing to keep it in the best condition.
Boost your blood circulation
Another of the manicure and pedicure health benefits that you may be interested in is to increase the flow of blood. Massage is quite an effective method to increase blood circulation from hands and feet to your whole body. It helps you dispel fatigue and reduce the pain in muscles and joints from daily activities. Additionally, your health can benefit from greater blood circulation in many ways, including better heart health, less inflammation, and improved cognitive performance.
Some processes of manicure and pedicure services in salons or spas will involve massage, either hands or feet (even both or your whole body as well). So don't hesitate to spend money at salons and spas to get the best care from professional technicians.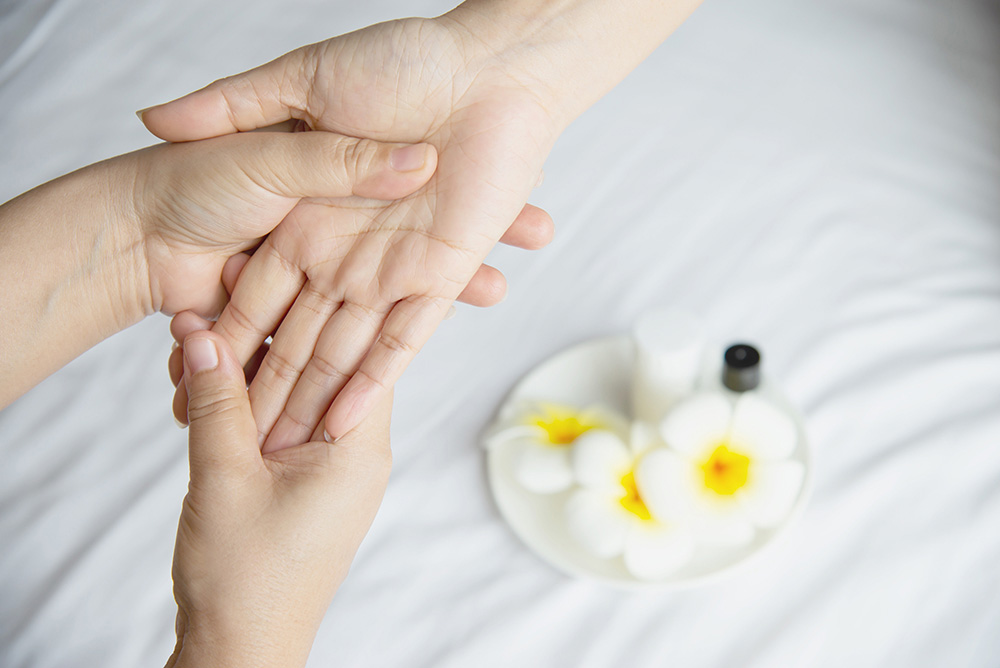 De-stress yourself
Isn't relaxing a factor in your decision to visit a salon or spa? It's also one of the benefits of manicure and pedicure services to help you reduce stress levels and promote a sense of calmness.
In addition to the relaxing effects of the massage, this is a wonderful way to plan extra time just for you. The experience offers plenty of chances to take a break from a busy life, just sit back and relax, whether you need time to ponder, wish to read, or just sit with a coffee while your nails are done. Additionally, the effects of maintaining your nails in terms of aesthetics and happiness can make you feel good long after finishing the appointment.
Chance for mental health improvement
Manicure and pedicure services are also therapies for mental health, not only good for physical health. You give yourself the chance to refresh and regenerate when you take the time to relax and concentrate on yourself. Your mood may be lifted as a result, making it simpler to handle difficult circumstances.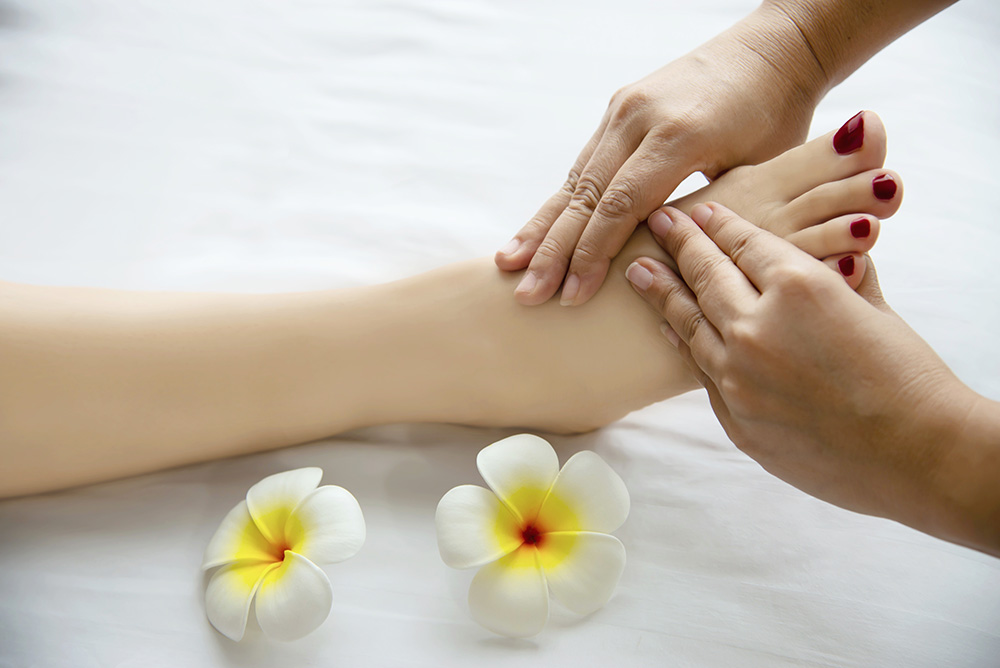 Huntsville Nails and Spa - The best place to do manicure and pedicure in Huntsville Ontario
As you can see, getting a frequent manicure and pedicure benefits you pretty much. It's time to start using salon services if you haven't before.
Get in touch with Huntsville Nails and Spa today to book an appointment. We specialize in providing good-quality manicure and pedicure in Huntsville ON, which are carried out by our professional technicians. You will experience some much-needed pampering to relax after stressful and exhausting working days.
Don't know which manicure and pedicure to choose? We have a blog about the types of manicures and pedicures that you should try and the services available in our salon here for your reference. In addition, we have a top-notch male manicure and pedicure in Huntsville Ontario that you men can have a try.