What comes to your mind first when you choose a nail salon among many others in Huntsville, Ontario for your nail care? We bet that there are plenty of factors that may affect your final decision but there will be 3 main things that we think you will care about most.
People in Huntsville, Ontario talk more about the nail salon's customer service
One of the most important factors to determine whether or not a nail salon is worthy is customer satisfaction with its customer service. You can have references through word of mouth from your friends, relatives, or someone else you know, who have been to the nail salon before. If they talk more about it, particularly the compliments for the first-rate customer service of that nail salon. And yes, that nail salon is worthy of a visit.
If you want to hear what other people have been evaluating the customer service of that nail salon in Huntsville, Ontario as recommendations, feedback from its website or review pages would be a good choice. Good wine needs no bush. It's probably right then you can experience by yourself to have your own final decision.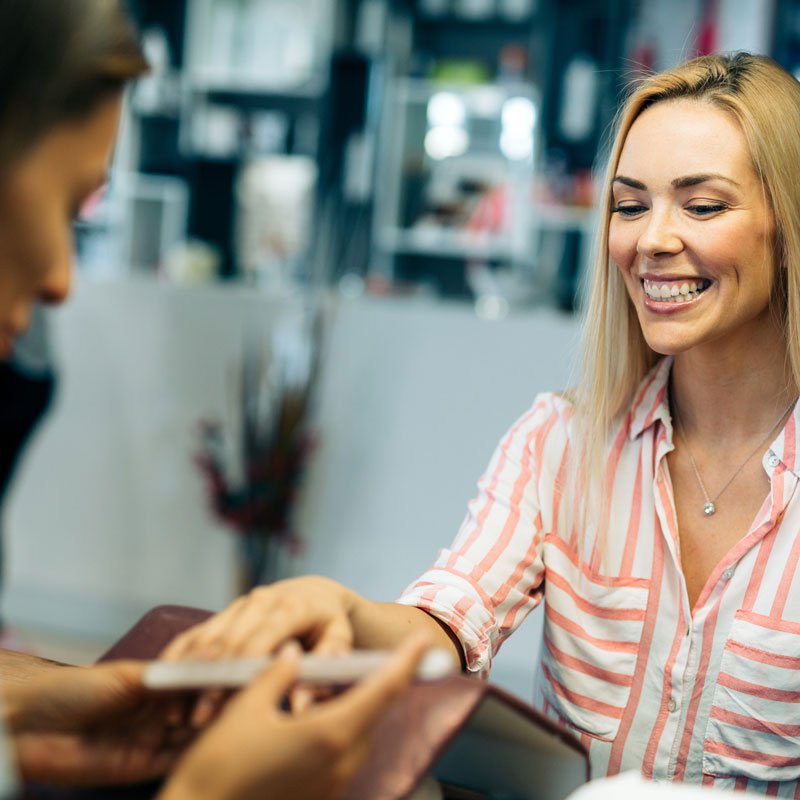 The first factor that may affect your choice of nail salon (Source: Internet)
The stunning decor concept is your taste?
Another factor that can affect your choice of a nail salon is its aesthetic. You have a list of nail salons in Huntsville Ontario and then you search for their photographs of decors, styles, and designing vibes. Among many nail salons, you finally pick one because its look, decor concept, and other things get your taste so well that you have to come there to experience it as soon as possible.
That's why, in addition to the customer service factor, the design of the look is also especially important to influence the decision.
A top-notch social media presence gets your attention
Nowadays, almost every nail salon in Huntsville, Ontario has accounts on social media (such as Facebook, Instagram, Pinterest, etc.) which will be the means for updates. Ignore these two above factors, and you will find this easier to get recommendations.
A nail salon builds its trustworthy images on social media with various contents, such as testimonials, nail arts, how-to videos, etc. You can take it as your reference to determine whether or not to have nail care at that nail salon. Another point is that you can see how attractive a nail salon located in Huntsville Ontario is to customers by the number of follows or likes. Because it proves the fame, and true values the salon has been bringing to the table.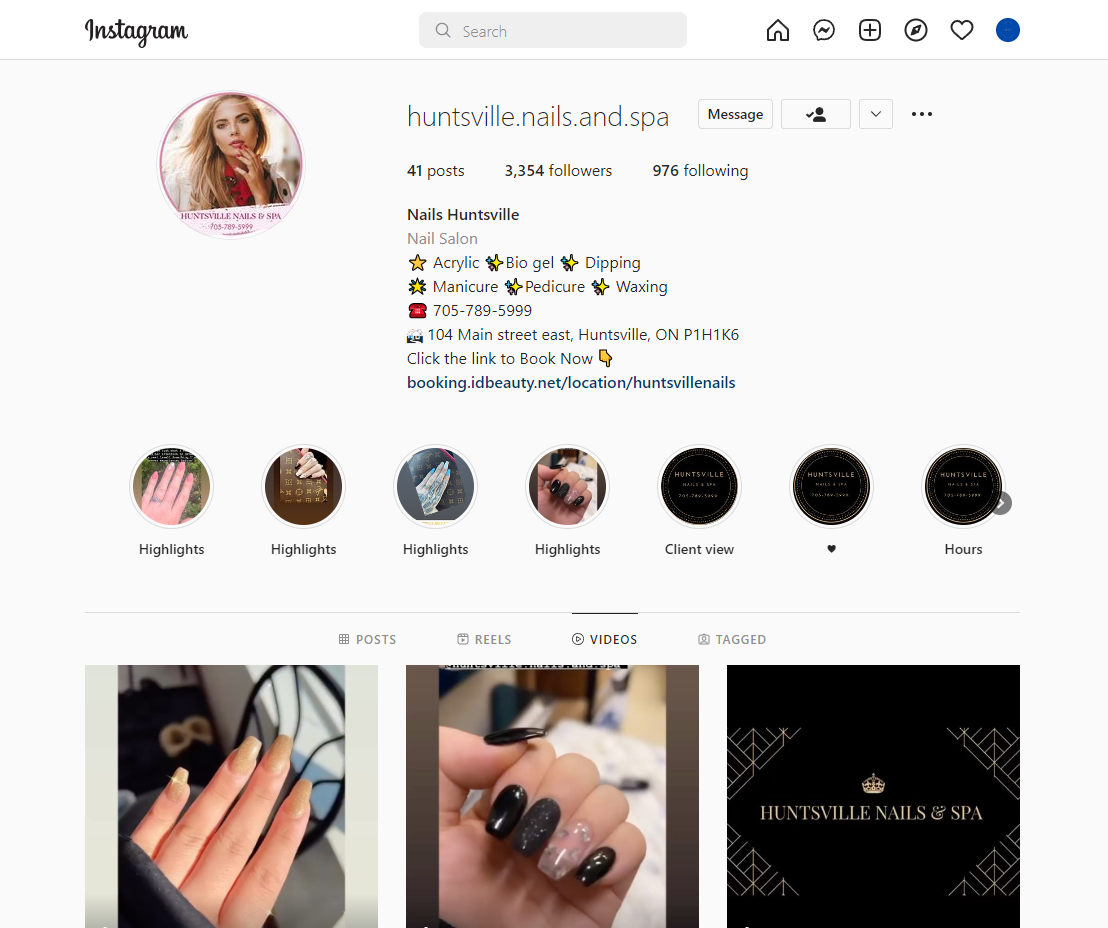 Building trust and presence on social media are a must now (Source: huntsville.nails.and.spa)
Huntsville Nails and Spa brings all of these aspects together
We know your consideration whenever choosing a nail salon for nail care. Year by year, Huntsville Nails and Spa is gradually brought to the forefront of the competition by improving and leveraging our customer service, bringing cherished ambiance to clients.
We do care a lot about what feedback we have to have better improvements. Let's experience it yourself by making a booking through this link: Huntsville Nails and Spa Online Booking Now!